All startups need to be as close as possible with their customers and end users – this is even more relevant for MedTech startups, which need to demonstrate that the users' requirements were considered during the development process to achieve certification. This is why we visit as many surgical conferences and fairs as possible. In that process, we recently participated in the German Surgeons Congress in Leipzig from April 6 to 8, 2022.
The main goal of our participation was to get feedback from surgeons about our demonstrator (MVP) that we displayed in our booth. Our booth's visitors could try the MVP in a phantom and immediately provide feedback about aspects they liked or did not like. This way, we could gather a lot of feedback from surgeons from various hospitals and countries. This will help us considerably in the further course of development.
We also gathered many new, valuable contacts with physicians from all over Europe. By expanding our network this way, we get more reach and feedback on our project and can thus optimally prepare the market entry. Additionally, our participation at the German Surgeons Congress prepared the basis for a new cooperation with a large clinic, which we will announce soon!
In summary, our participation was a great success, and we look forward to participating again next year!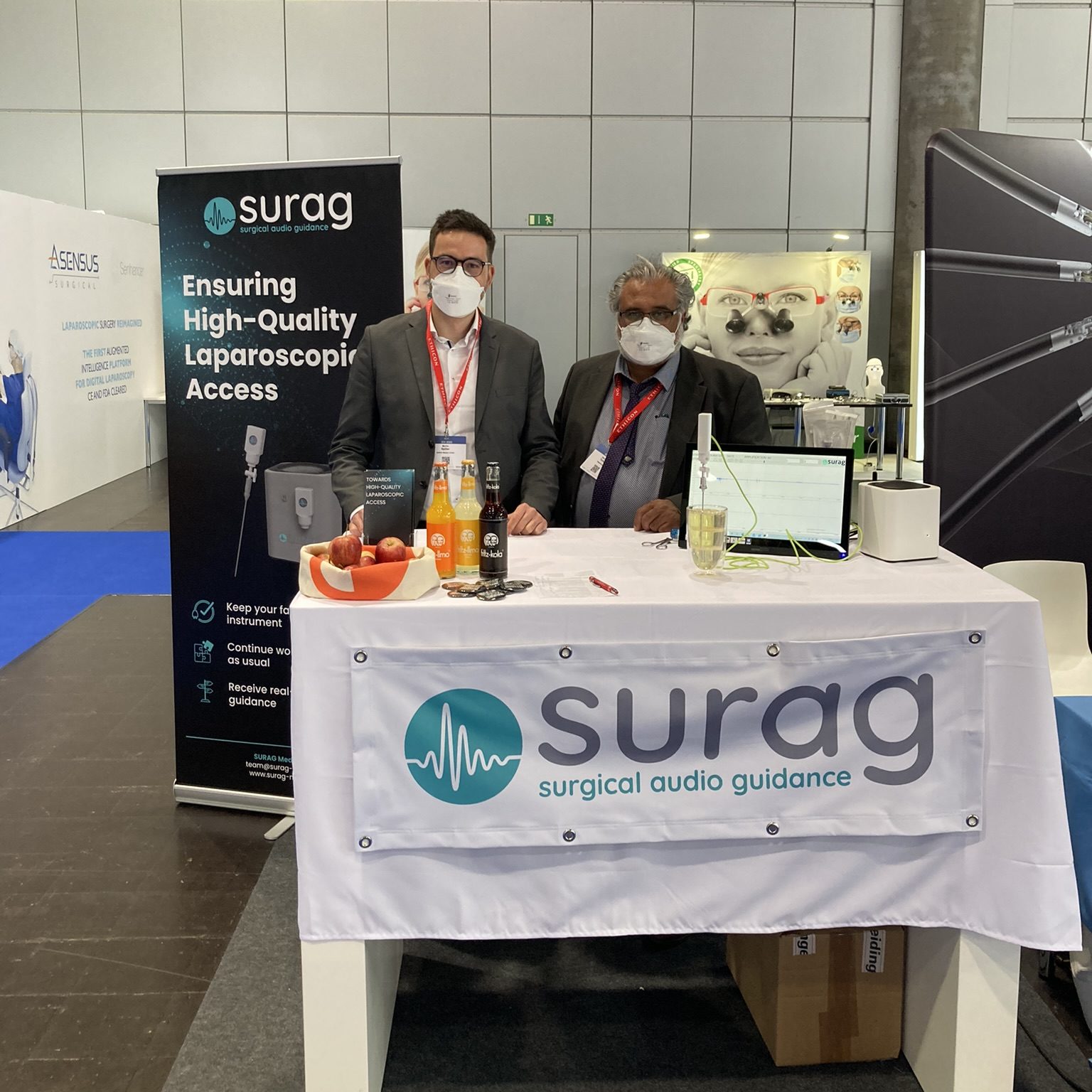 We are highly grateful to the Federal State of Saxony-Anhalt and the European Regional Development Fund (EFRE) for supporting our booth with a grant.